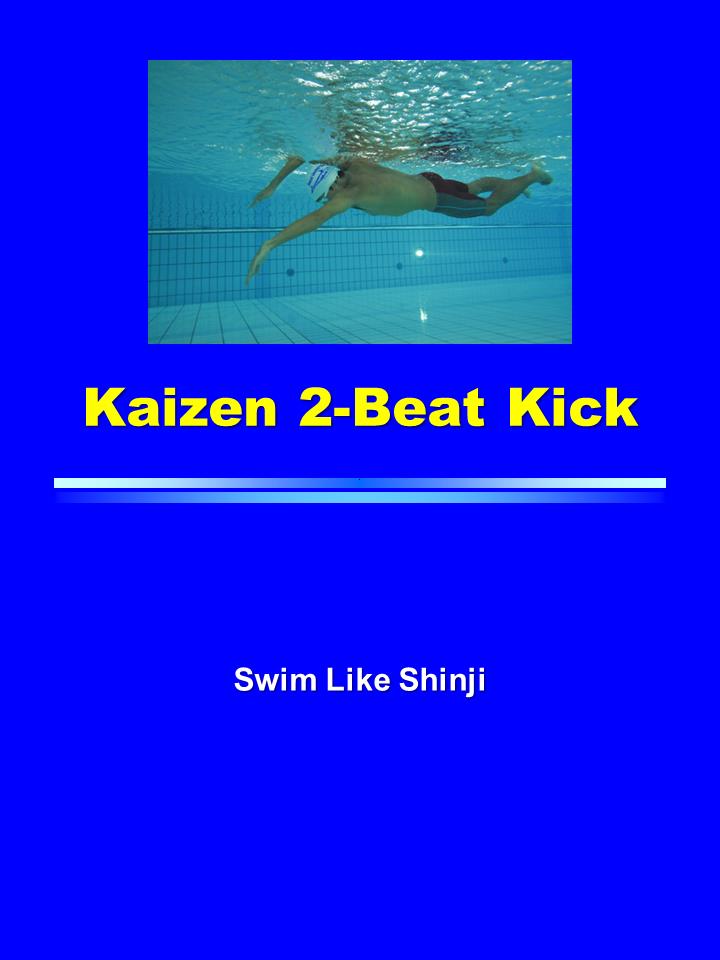 Kaizen 2-Beat Kick
Let's hone the skills for the two-beat kick, which is essential for swimming easier and faster over longer distances.
The Kaizen level is the next step for those who understand the basic concept and drill of efficient swimming.
This lesson features a sample swim that shows the basics of two-beat kick movement in 90 seconds. 
In addition, you will learn about: common problems with two-beat kick, their causes, approaches to solving these problems, approaches to taking on challenges at a higher level, and how to learn skills by drills.
Presentation in Japanese with English subtitles.
Downloadable slide PDF file for your review.