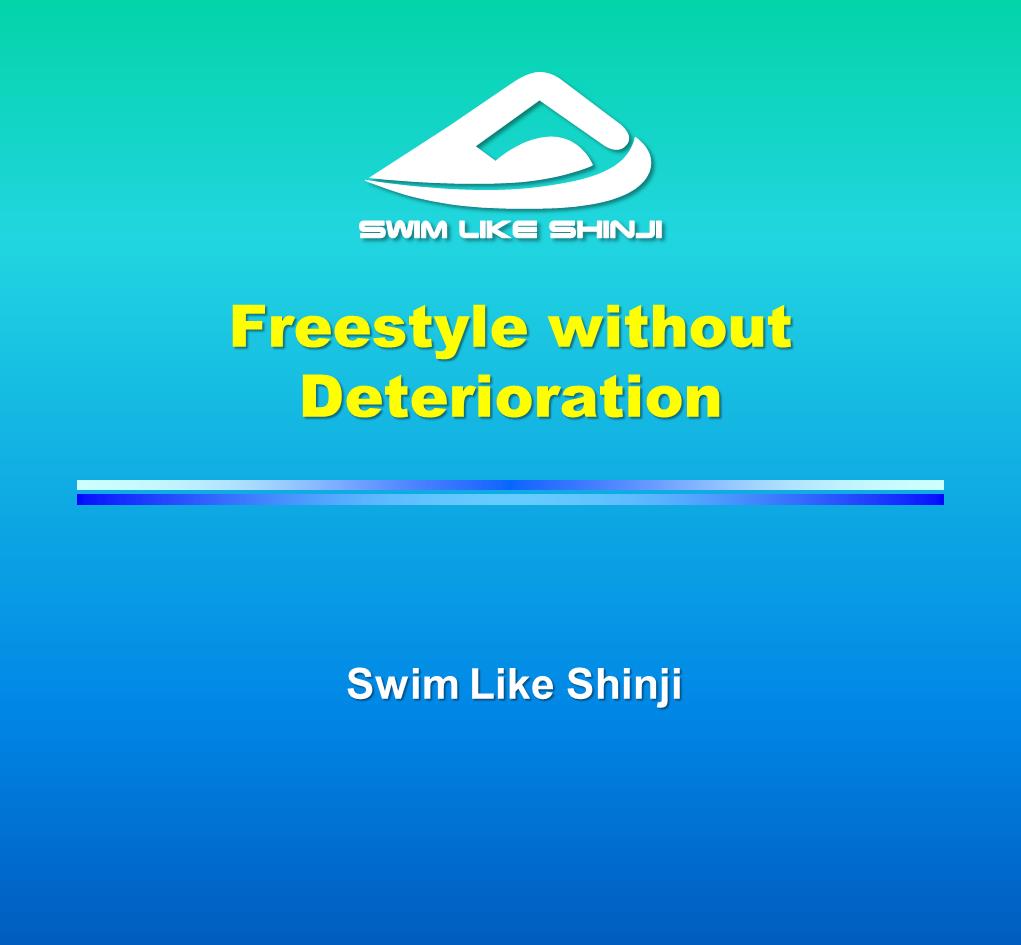 Freestyle without Deterioration
You can learn how to swim freestyle without slowing down, even if you swim a long distance.
An essential part of improving crawl speed is to learn to swim without degradation.
After analyzing the results of the finals at the World Championships, we have learned that the best swimmers do not deteriorate. 
On the other hand, most of the causes of a beginner's slowness are degradation of speed. 
So if you think about the causes of degradation and refine your skills to reduce the degradation, you can increase your speed by 5-10%.
Shinji Takeuchi, who has achieved a deterioration rate comparable to that of a top-tier player, will offer you some effective approaches to reduce the degradation rate.
In addition, our "Toolbox for Avoiding Deterioration" has been carefully selected to provide you with a selection of tools that you can use immediately in your practice to see the benefit.
Presentation in Japanese with English subtitles.
Downloadable slide PDF file for your review.