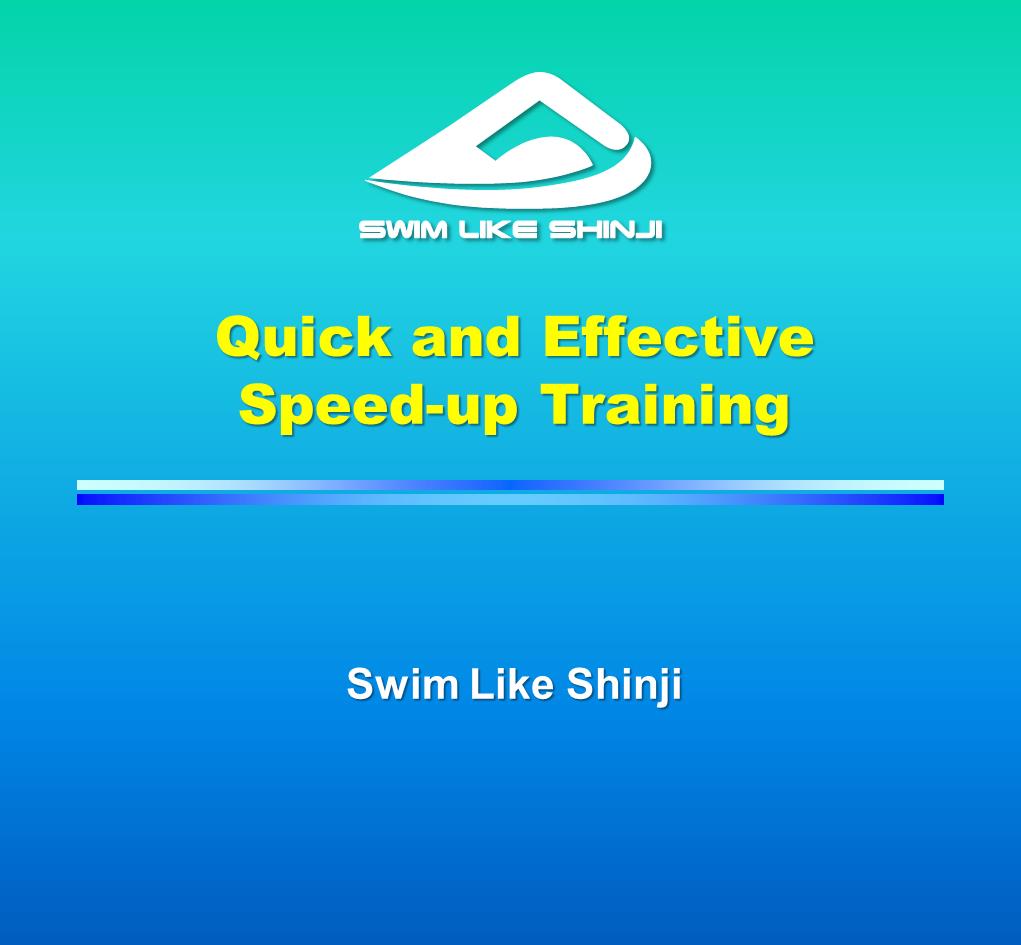 Quick and Effective Speed-up Training
Is it true that "practice makes you faster"?
Here are some specific approaches to ensure you get up to speed in short practice sessions.
For those who are usually too busy to go to the pool, but want to learn to swim faster. It's a perfect seminar.
In the speed-up practice, it is important to define your goal, check the difference to your current position, and decide your approach. 
In this section, we introduce what we practice for the approach specifically as "toolbox".
As a case study, we also provide examples of goal setting and approaches for fast, short, medium, and long distance swimming, so that you can decide which practice strategy suits your goals.
The lecturer is Shinji Takeuchi. This approach has earned him 97th place in the US Masters Swimming(among all age groups).
Presentation in Japanese with English subtitles.
Downloadable slide PDF file for your review.