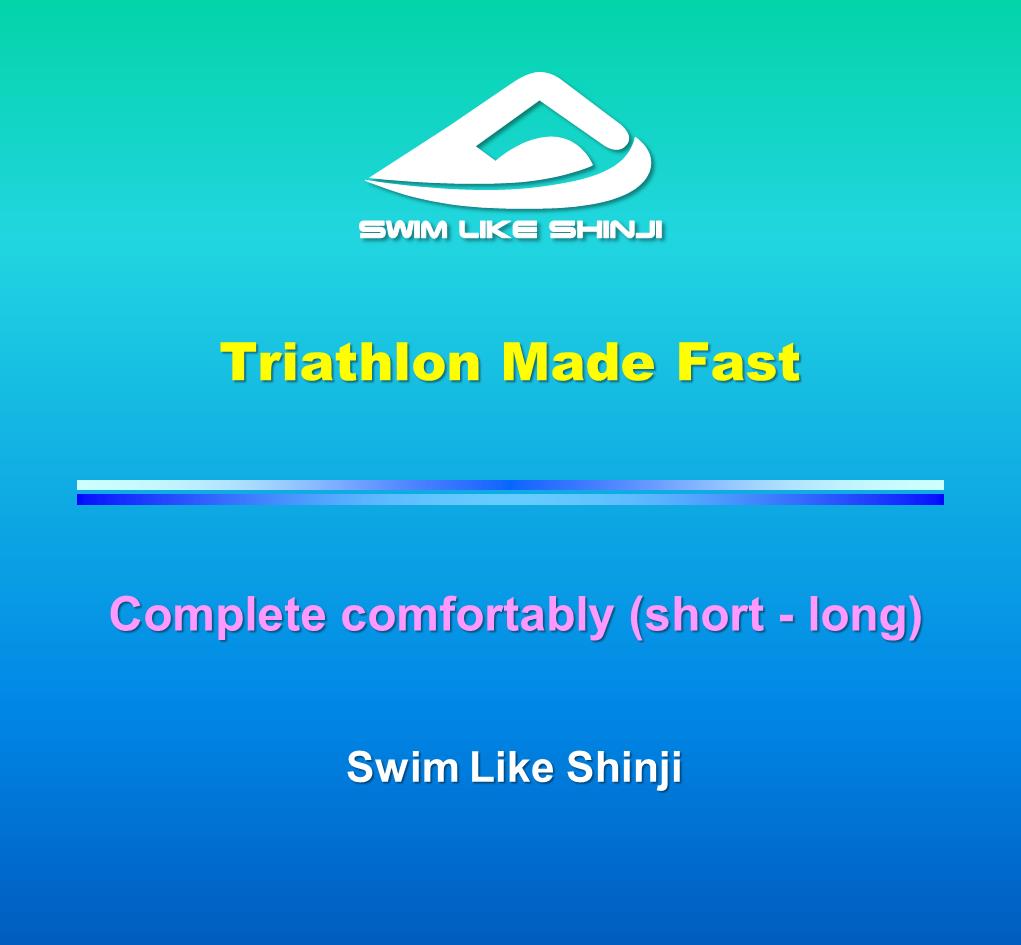 Triathlon Made Fast- Complete comfortably (short-long)
Shinji will explain the techniques and practice plans for finishing the swim part of a triathlon easily and aiming for a better time.
In particular, Shinji explains the difference between the ocean and the swimming pool and the characteristics of the wet-suit so that beginners can participate in triathlon and open-water swimming. 
Presentation in Japanese with English subtitles.
Downloadable slide PDF file for your review.